Telepeds School Health Program
Giving kids across the globe equal access to pediatric urgent care.
We help schools improve child health and academic performance one visit at a time.
The Classroom Health Crisis
You've probably seen the scenario where kids go from school due to illness and don't come back due to a lack of treatment. If there are no school nurses, nobody can diagnose them and get them back in class. Rural areas have little to no access to urgent care clinics, forcing them to make choices based on putting food on the table and medical care.
We've seen these cases too many times and wanted to provide a modern solution to an issue impacting healthcare and school performance. Our staff is burdened by the classroom health crisis, which is why we created the Telepeds School Health Program.
Using Telemedicine, board-certified pediatricians can see your school's kiddos instantly for urgent care symptoms. MD and PNP nurses can assess runny noses, sore throats, and more so kids can soak more in during the school day. And teachers can get back to what they do best: teaching.
School Healthcare Service Offerings
Our team offers more than school virtual visits: we provide an entire pediatric healthcare system. Parents can rest easy knowing you give them access to board-certified pediatricians both during and after the bell rings. And you can roll out the Telepeds School Health Program, knowing kids get a diagnosis, treatment, medication, and follow-up. They can come back to school quicker and increase academic performance.
We give kids a complete treatment process for urgent care symptoms and take care of everything on your behalf. Take advantage of our service offerings for your school system to equip staff and parents to foster their kiddos' health and academics.
If children feel ill during class or lunch, a teacher can contact our caring nurses with Pediatric Telemedicine. We assess their symptoms, compare them with their medical history, and figure out what they're suffering from.
Our MDs and PNPs recommend bed rest, over-the-counter medications, and prescriptions to help them feel better. Sending prescriptions to the parent's pharmacy of choice, we get kids the treatments they need.
Nurses from Telepeds ensure the condition isn't something worse by contacting their physician and informing them of the visit. They can continue treatment if necessary with the parents and prevent future sick days from school.
You don't have to diagnose and treat sick kids on your own. Our board-certified pediatricians train teachers, office receptionists, and other staff to identify conditions before they occur.
Kid doctors from our team will keep in touch with parents and keep them in the loop about appointments, illnesses, and medication. We explain how they take advantage of Telepeds at home and do that work on your behalf.
Our Current
Education Partners!
Albuquerque Public Schools – Albuquerque, New Mexico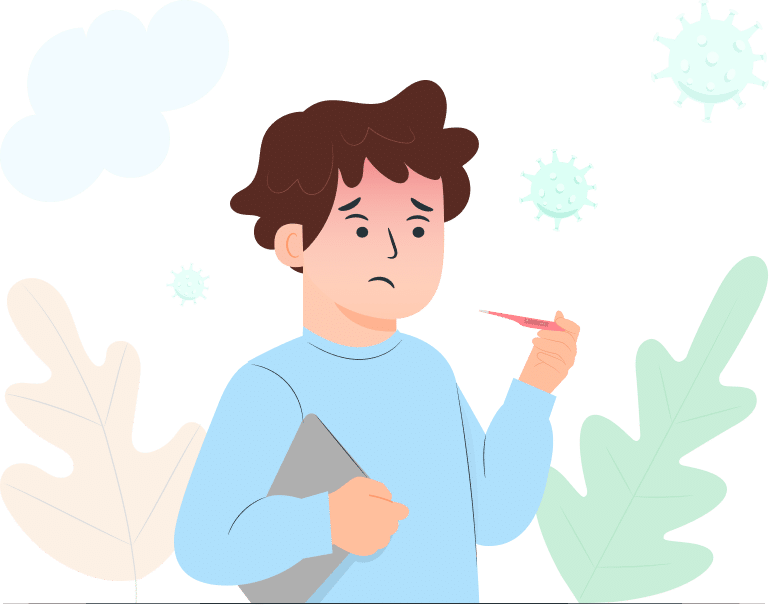 COVID-19 School Detectors
We've diagnosed and recognized hundreds of kids both online and in-person with coronavirus. Treating kids in your school system virtually with COVID-19 can keep others safe while considering protective parents. You can remedy a controversial medical issue and keep more kids safe from the virus by treating them when it occurs, whether in or out of school.
Your System's Pediatric Partner
Count on us as a pediatric partner for your entire school system. We can see kids of all ages with urgent care conditions and connect them with the right treatment. And we never turn away a child so every kid in your school can pursue academic excellence. Teachers shouldn't have to worry about their kiddos suffering due to systemic healthcare inequalities.
Expanding your current healthcare processes and helping children get well for academic learning is our mission. Our MDs and PNPs will provide a stock of over-the-counter medications as well as scales, thermometers, and other equipment. Whether you have a school nurse or not, we give instant access to pediatricians that are here to assist you and your kids.
Affordable Urgent Care for All Families
Rolling Out Telepeds Program in Schools
With our 4-step plan, your school system can roll out Telepeds from elementary and pre-K to middle and high schools. You have our full support and methods for putting this easy system into practice. Parents can take advantage of Telepeds School Health Program when their kids are in class or in the comfort of their homes.

We send iPads, medical equipment, and other tools to check kids' symptoms and access Telemedicine. Our team trains all your school staff on using these tools and walks everyone through reaching us with a sick child.

Kiddos can join Telepeds with their parent's permission. We provide marketing material you can send home with kids to inform their moms and dads about Telemedicine. Parents can also contact us directly, and we can tell them more about what we offer.

Once we set everything up, contact us via Wifi and a device with a camera for immediate access to board-certified pediatricians. Start treating kids both in and out of school so they can stay in the class longer.
A Heart for NM and the World
We started Telepeds because we saw too many New Mexico children that didn't grow up in safe, healthy environments. They didn't have the same chances for high-quality education by staying in school or equal access to pediatric healthcare. Out of all 50 states, New Mexico is 50th for having the lowest child well-being score according to the Annie E. Casey Foundation's national KIDS COUNT Data Book.

This overall score tracks economic security, education, health, and family/community. By changing pediatric healthcare and other systemic causes, we believe fostering academic attendance and success is achievable. Our team asks you to join our vision and affect change in New Mexico and worldwide where kids don't have access to urgent care pediatricians.
Consult with School Health Pediatricians
Rolling out the Telepeds School Health Program for one or all of your schools is not a simple decision. But we would love to speak with you and other interested parties to answer any specific questions. Schedule a meeting with co-founders Jenny Achilles and Misha Harris today and learn more about how we can transform your school's healthcare.